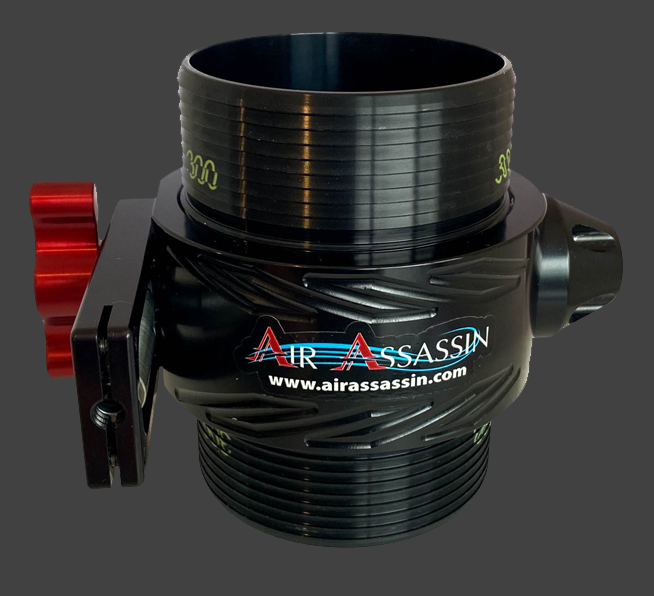 The safest most reliable Positive Air Shutoff System on the market Since 2008
Air Assassin Valves "INTERCHANGEABLE ACTUATION BRACKETS" No need to ever purchase another valve style if your "on site" requirements change. Simply remove the four screws connecting the current actuation bracket to the valve and attach new actuation style adapter bracket. Switch from manual/electric/pneumatic or automatic with our quick activation bracket change set up.
Air Assassin Valves "CONTROLLED SHUTDOWN" is the industries only positive air shutoff that does not eliminate 100% of the air on instant impact. Air Assassin's controlled shut down of the air entering your engine is much safer on your engines than conventional positive air shutoff valves that can cause turbo seals to blow and turbo fan blades to bend.
Air Assassin Valves "IP67 DUST AND WATER RATED CONTROLS" stand up to today's rigorous environments with IP67 dust and water rated components.